IMPROVE THE COLD CHAIN VISIBILITY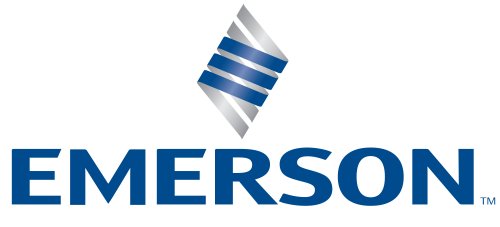 Emerson Go Loggers are advanced tools specially designed for monitoring and identifying problems that may occur within the supply chain, using historical data concerning shipping and storage.

Monitoring time and temperature data of your perishable products during distribution and storage doesn't have to be cumbersome, complicated or expensive.
With EMERSON GO Loggers you'll gain visibility into historical trip or shipment data, so you can know what happens to your cargo when it is outside of your direct control.
These insights allow you to uncover areas of improvement within your supply chain and pinpoint issues that impact food quality and safety decisions. GO Loggers are also available with pre-programmed temperature ranges and visual temperature breach alerts.
They include an embedded NIST calibration certificate and PDF report.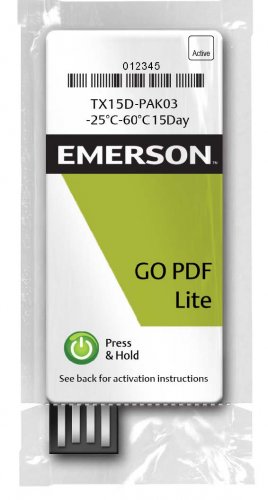 EMERSON GO PDF Lite
Extremely discreet, thanks to their compact size, they also feature an integrated USB connection point which can be plugged directly into the USB port of a computer. Once connected, the logger automatically generates a PDF file containing complete time and temperature history, including graphs and summary data. GO PDF Lite loggers eliminate the need for reading devices and proprietary software and are optimal for applications requiring fully independent operation.
GO PDF Lite loggers can record data for either 15 or 60 days from activation.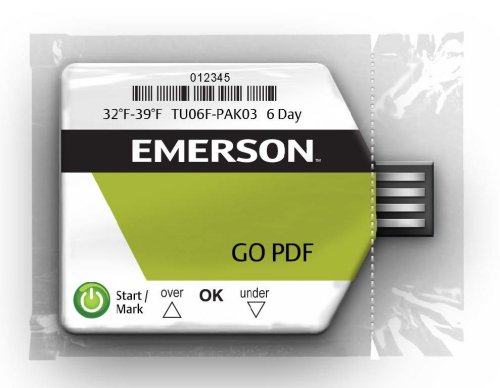 EMERSON GO PDF Logger
These loggers feature a temperature accuracy of 0.5°C over the operating range of -25°C to 60°C. General use loggers record data up to 1
10 days from their activation, and indicate any temperature excess via an LED.
EMERSON GO PDF Biomed
These devices are optimized for monitoring vaccines, pharmaceuticals, biologics and other temperature sensitive products. In this case the temperature accuracy is of 0.0625°C over the operating range of -25°C to 60°C and they can record data up to 55 or 110 days with alert if pre-programmed temperature excursions occur.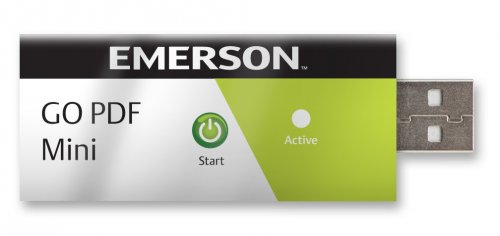 EMERSON GO PDF Mini
easy-to-use, eliminate the need for reading devices and proprietary software and are optimal for applications requiring fully independent operation – simply activate and place inside your shipment.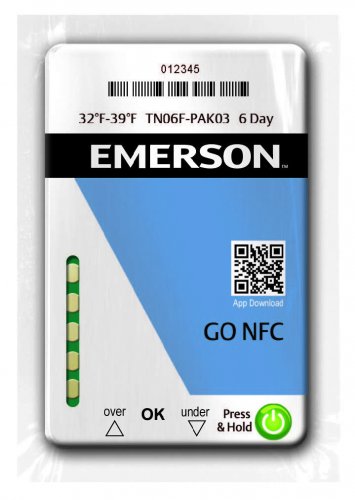 EMERSON GO NFC
Extremely flat temperature loggers equipped with NFC (Near Field Communication) technology for the transfer of readable data to a mobile phone or tablet. In this way, the recorded data is immediately available on the device screen via the Label Viewer mobile application. The data can then be easily sent to any email address.
For accurate readings, the data loggers sample the temperature every minute. Each logger is enclosed in waterproof packaging and is NIST.
EMERSON GO Wireless
Devices that allow remote reading of logged data. Flat and compact, they log the time and ambient temperature of perishable products during storage or transport.
GO Wireless Loggers, in addition to the ambient temperature, are able to detect the surface temperature of the object on which they are placed, providing a more precise assessment of the actual temperature of the product.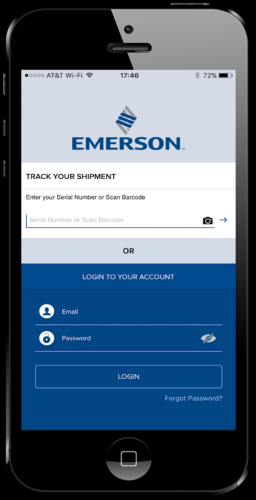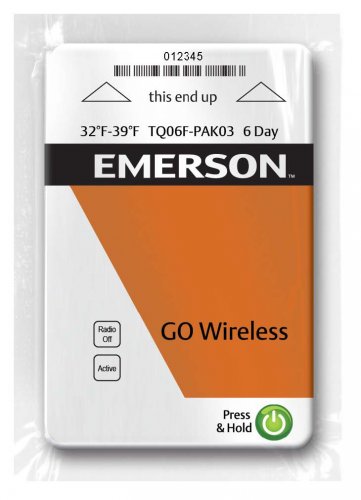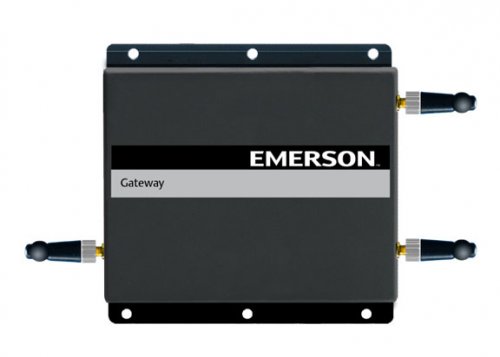 Easy to use in combination with the AutoSense™ Gateway, loggers do not require ongoing calibration to maintain accuracy.
With preprogramming functionality, standard temperature range specifications can be set for the most frequently shipped perishable items.
Characteristics:
Remote reading
Compact size
Digitally records time and temperature
Pre-programmed with temperature range specifications
Useful for surface reads

Monitoring Your Cold Chain Just Got Easier with AutoSense Inbound.
This system streamlines processes by automatically delivering temperature monitoring data directly to quality assurance personnel. AutoSense is self-contained, utilizes cellular networks and is easy to install.
Easy Installation – Easy Access to Temperature Data
AutoSense Gateways arrive pre-configured and automatically connect when turned on, creating their own independent network. When GO Wireless Loggers arrive, they are automatically uploaded by the gateways.
GO Wireless Logger data is sent to a cloud repository where text and email alerts are created and delivered to predefined individuals. Alerts include temperature, alert condition, serial number, supplier name, receiving location, high, low and average temperature and a graph. AutoSense Inbound is an easy-to-install wireless solution; the only hardwire connection required is a power source.
Database Integration
Logger data can be forwarded to the cloud database for ongoing carrier, supplier and route analysis. In addition, AutoSense Inbound can integrate into your company's backend supply chain or any 3rd party supply chain system.
No Change in Supplier Processes
Suppliers continue to order GO Wireless Loggers as usual. The loggers are pre-programmed with origination information by Emerson. No data entry is required by either the supplier or receiver.ded.